Welcome to our new AJT website!
Contact us at;
Dear friends,  
Since losing Justin Smith, aka Pepsi Tate of glam rock band Tigertailz, to pancreatic cancer in Sept 2007, our small but hardworking charity is still striving to raise awareness for pancreatic cancer here in Wales. This has only been made possible as a result of your undying support and generous donations.
It's been a roller coaster ride since our initial launch in Sept 2008 with that epic North Wales to South Wales horse ride from Prestatyn to Ogmore. I remember it so well!

Shan Cothi and Caio with her team of AJT horses returning home safely to Ogmore after their epic North to South Wales horse ride in 2008!
Some would say – "What on earth came over you?" And rightly so!  There was certainly some beverage involved in that brainstorming session in Ogmore, but since that incredible launch where I was accompanied by family, close friends and not forgetting my hero CAIO and our supporting team of 6 beloved horses – I certainly wouldn't be the person I've become today!
That incredible journey redefined  my life and certainly made me more aware of 'time'.
My sincere message to you all is simply THANK YOU!
Thank you to family, friends, supporters and indeed strangers who have helped me along the road to recovery. As many of you know, one never forgets but you learn to adapt and continue to grow in character and take from life the good, the bad and undoubtedly at times, the ugly – but what you should never forget is that life is extremely precious and should never be taken for granted.
This reminds me of a trip Justin and I went on in June 2007 just two months before he passed away. Tigertailz were invited to support Motley Crue in a massive rock festival in Milan and somehow we managed to get him there despite being very ill. I really don't know where he got the strength from but that day Justin definitely ROCKED!
We formed AMSER JUSTIN TIME in memory of dear Justin who lived his life to the full but was sadly robbed from fulfilling his true potential. 
Given the 'time' Justin could have and would have achieved so much more. I often think where on the ladder of creativity  he would be right now being such a talented, creative and passionate soul.
After Justin's diagnosis we painfully realised the seriousness of his condition and that 'time' was ticking away. Time is precious. Time is love.
Diolch Justin.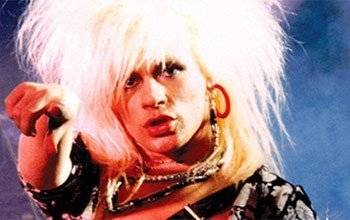 Justin aka Pepsi Tate 'Tigertailz' 
He'd be amazed and gobsmacked that his name was still being spoken about with such love and affection today but he certainly deserves it.
I'm sure you're wondering over the years  where your  generous donations have been going…?
For the first two years, our initial venture was a small project funding our specialist pancreatic nurse Nicola Jardine in the University Hospital of Wales. Nicola worked closely alongside one of our trustees, Mr Malcolm Puntis. Since then we have been trying to identify a project specifically aimed at pancreatic cancer.  After all it's the lack of pancreatic cancer research and development that inspired the birth of Amser Justin Time.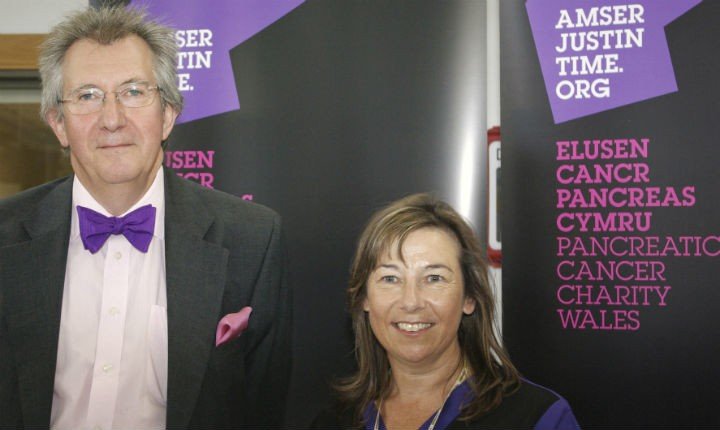 Malcom Puntis (AJT Trustee) and Nicola Jardine (AJT's pancreatic specialist nurse for 2 yrs) - AJT launch University Hospital of Wales July 2012
In October 2014 we proudly announced that Amser Justin Time committed  £102,000 to fund a Fellowship specifically aimed at pancreatic cancer stem cell research.

 Shan Cothi proudly presenting the £102,263.00 cheque from Amser Justin Time to Dr Sean Porazinsky and Prof Alan Clarke - HEB University of Wales
YOU made this happen and all at AJT are eternally grateful for your kindness, support and generosity! This is fantastic news as pancreatic cancer is so often the forgotten cancer with very little funding invested into finding a cure for this most cruel of diseases.
We may be small but we can still make a noise - just like Tigertailz did!
Diolch o galon. Thank you from the bottom of my heart.
Much love/ Cariad mawr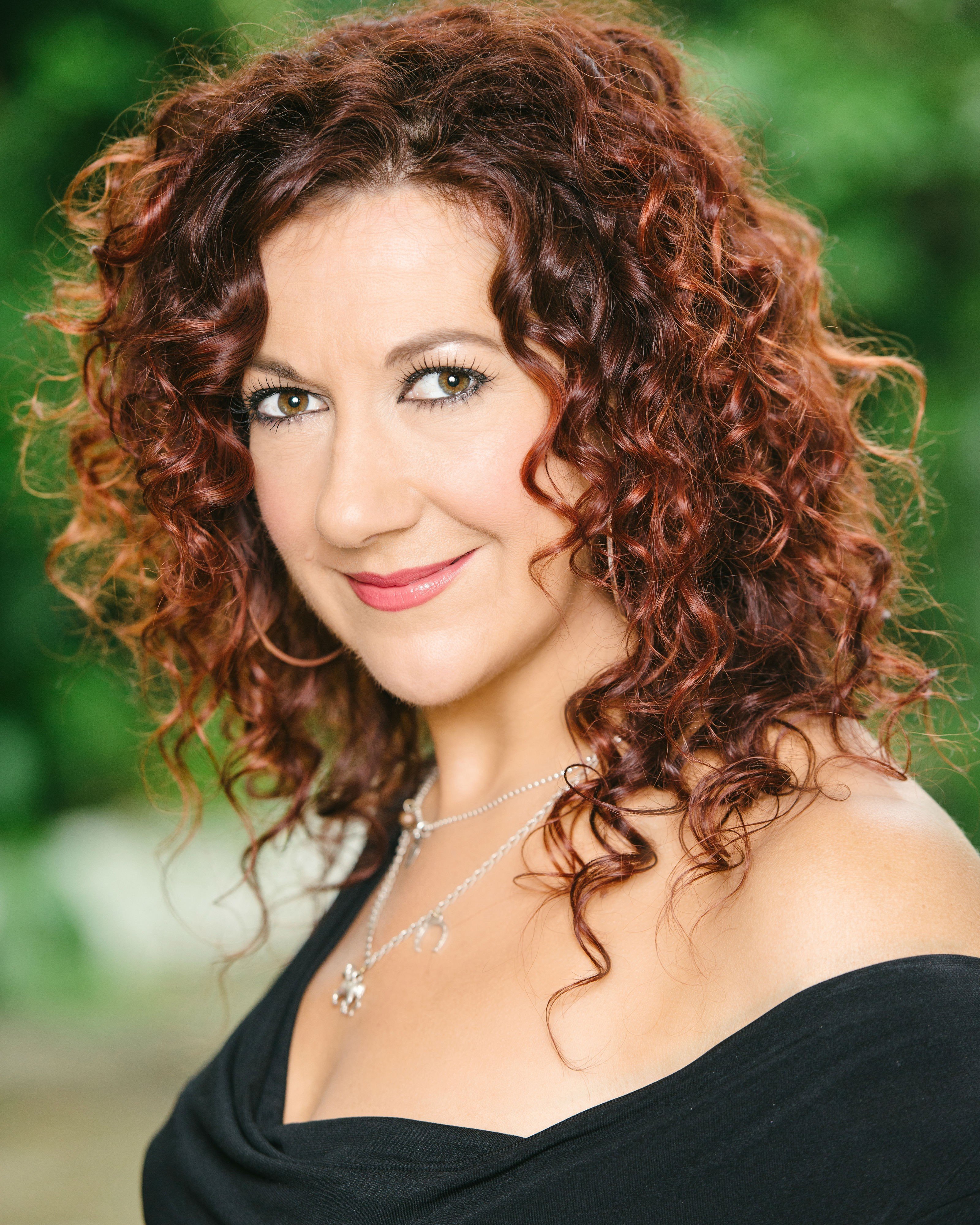 Shan Cothi  X