News Title
LAMPETER walkers raise a wopping £6,700 for AJT!!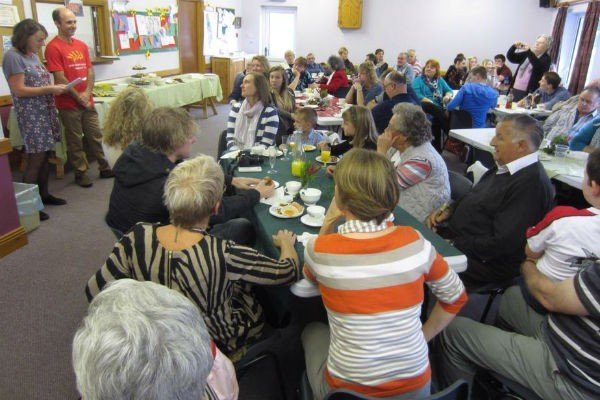 Teleri Hendai along with family and friends thanking everyone for their support during their walking challenge earlier in the year. 
WAW! What an honour to collect such an amazing amount for AJT! 
This was an incredible contribution to Amser Justin Time from Teleri Hendai and walkers from Cwmann, Lampeter. A gruelling challenge of 44 miles in one day over some very challenging West Wales terrain was completed in memory of Teleri's mother who died from pancreatic cancer 30yrs ago. This was certainly an emotional challenge and we at Amser Justin Time appreciate your huge effort and support. 
Thanks to my mum Joan and my brother Eirian for representing the charity on the day and for kindly collecting this amazing cheque from Cwmann Hall on my behalf. They had a wonderful welcome and were spoilt with a fabulous tea party to follow. Mum even said a few words on behalf of Amser Justin Time. Diolch o galon mam ag Eirian!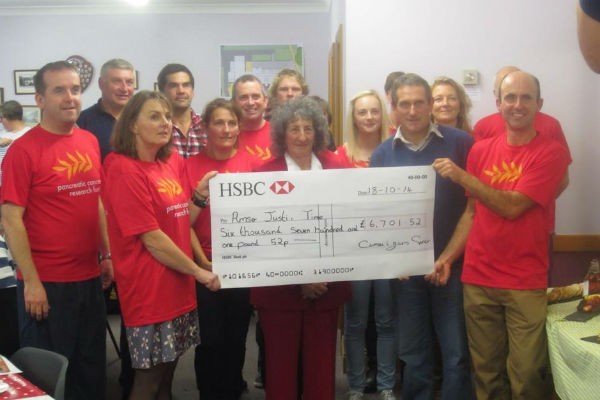 Teleri Hendai and walkers presenting cheque to AJT reps, Joan and Eirian Morgan! 
Diolch o waelod calon  i Teleri Hendai ynghyd a theulu a ffrindiau oll sy' wedi gweitho MOR galed i gefnogi Amser Justin Time. 
It was fabulous to see Teleri and family present at the re-launch of AJT in the Hadyn Ellis Building Cardiff at the end of October. 
Diolch am y gefnogaeth. 
Shan  xx
Back