News Title
Shan Cothi doing her bit for Children in Need!
30th November 2014
Shan Cothi had a lovely morning with Rhiannon Brown - BBC Radio Cymru 'Children in Need'/'Plant Mewn Angen' Auction prize winner! 
It was a perfect day for riding. Ogmore beach never looked so good!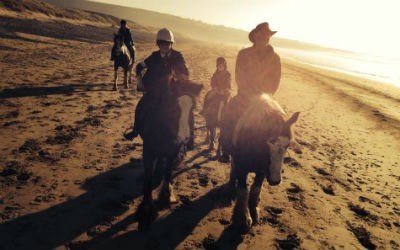 Shan met Rhiannon and her father Jonathan Brown as planned at Ogmore Farm Stables in the morning and after some excited chat and a quick photo session the horses came out from the stables and Rhiannon was introduced to her steed for the morning - a genuine trekking horse called Beauty! This was going to be an exciting adventure for Rhiannon as she'd never been on a 2 hour trek before and had never ridden on an open beach either. She was in for a huge treat. A big thank you to Robert Williams Ogmore Stables for kindly donating his time and horse for this great cause - Children in Need.
Diolch Robert and team! xx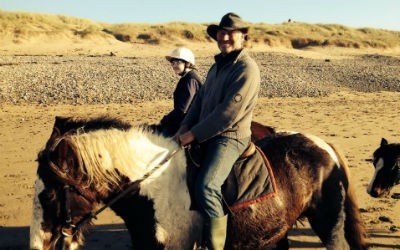 Shan would also like to thank Anna Green for allowing her to ride her gorgeous horse Fabio who resides at the same stables as CAIO.   
"He's a true gentleman and a STAR - he was perfect in every way and yes CAIO was jealous today! Everyone complimented Fabio for his impeccable behaviour and yes you should be very proud of your boy! The Amser Justin Time team of horses is growing!"
A quick update on Caio's injury...he should be back in gentle work by the New Year!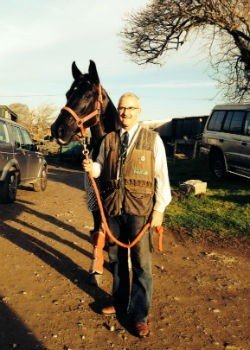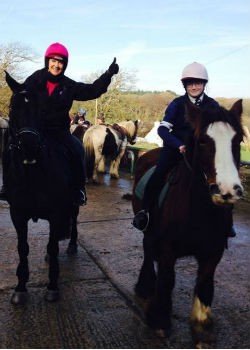 Thanks to John Barrey Ogmore Farm (above left) for being the perfect groom! Above right - Rhiannon and Beauty with Shan and Fabio before setting off on their adventure. 
More pics of Rhiannon and Beauty can be found on our Facebook Page!
Back