News Title
AJT features in Cardiff University Winter 2014 Newsletter
Following AJT's record donation to Pancreatic Cancer Research in Wales, Cardiff University and The European Cancer Stem Cell Research Institute have featured an article about the importance of the donation in their Winter 2014 Newsletter.
Please see the article below: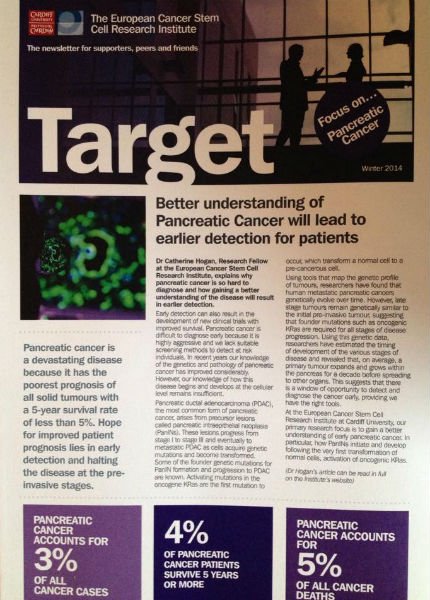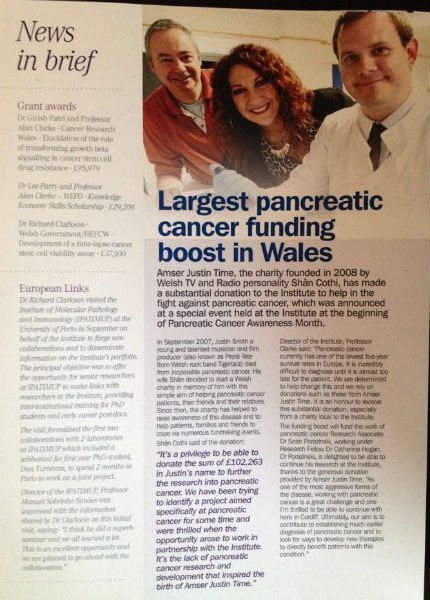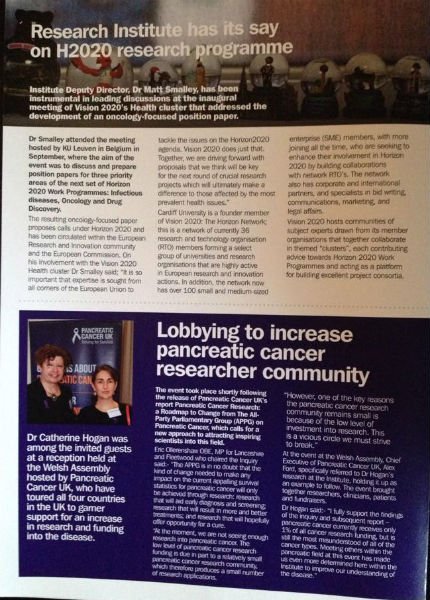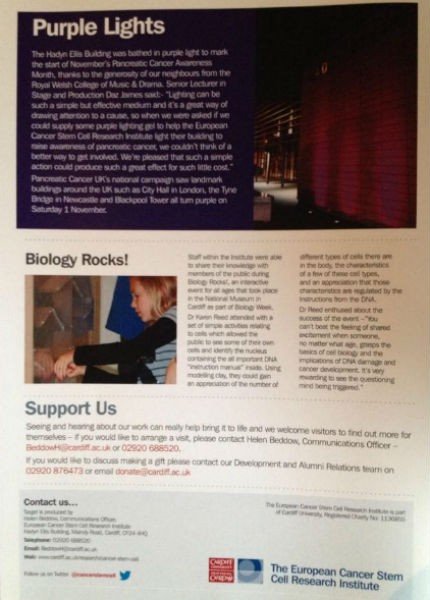 For more information on the Cancer Stem Cell Research taking place at the Hadyn Ellis Building please click here or to follow on Twitter @cancerstemcell.
To read more about our relationship with Cardiff University Hadyn Ellis Building, please click here.
Back