News Title
Amser Justin Time Works In Partnership With Tenovus
AJT offer a £10,000 Innovation Grant to Tenovus and a pancreatic cancer project is identified.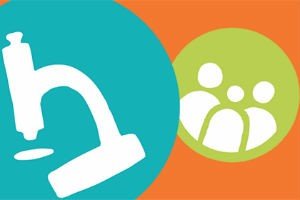 Last year, AJT took the initiative to present the Charity Tenovus with a potential £10,000 grant and Tenovus have worked to try and identify a pancreatic project with which they can utilize the funding to it's maximum potential. Please see the article and link below for find out more...
We're delighted to say that as of today, we've started a brand new partnership with pancreatic cancer charity, Amser Justin Time.

This is the first time we've worked together to help identify and support high quality pancreatic cancer research projects in Wales. Every five days someone in Wales is diagnosed with pancreatic cancer and sadly the outlook for the majority of those patients remains very poor.   

The study, which will be led by Dr Nicholas Mowbray MRCS and financed by Amser Justin Time, will last for two years and will look at the outcomes for pancreatic cancer patients who are supported by a specialist multidisciplinary pancreatic cancer team at Abertawe Bro Morgannwg University (ABMU) Health Board.

Our Director of Research and Policy, Dr Ian Lewis, is pleased to be working with Amser Justin Time to promote research into this particular form of cancer.

"Tenovus Cancer Care is committed to supporting research that directly helps people affected by cancer in communities across all of Wales. Pancreatic cancer has historically not received the levels of research funding that have been invested in some other forms of cancer and sadly survival rates for this aggressive disease remain poor. Therefore we are grateful to be working with Amser Justin Time to help promote pancreatic cancer research here in Wales."

Shan Cothi, Founder and Chief Executive Officer for Amser Justin Time, is thrilled to be working in partnership with Tenovus Cancer Care. "To be associated with such a well-respected charity is an exciting step forward for Amser Justin Time enhancing our commitment to funding continued research into identifying the causes of pancreatic cancer.'

For more information about Amser Justin Time, visit www.amserjustintime.org.
If you or someone you love has been affected by cancer, Tenovus Cancer Care can offer help and support. To find out more call the Tenovus Cancer Care free Support Line on 0808 808 1010 or visit tenovuscancercare.org.uk.
Back